Thur 9th Jul
9.00am -
11.00am
This market offers an on-line ordering and delivery service
Market Days
Every Thursday
Contacts
Bob Taylor
Market Manager
t:01732 833976
m:07768 643614
email

David Porter
Treasurer
t:01732 832657
m:07940825428
email




Location
St Giles' Church
Stumble Hill
Shipbourne
TN11 9PF
Find us
Click to see detailed map

St Giles's Church, Shipbourne is located on the A227 half way between Tonbridge and Ightham.
Parking
Whilst we are operating the On line/Collection market at the Village Hall we would ask you not to get out of your car to avoid unnecessary contact. When you arrive, please ensure the boot of your car is open,a Marshal will direct you and your order will be delivered to your car.
Route from the Church to the Village Hall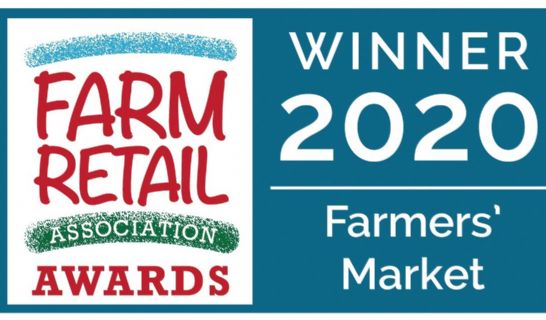 Shipbourne wins national Award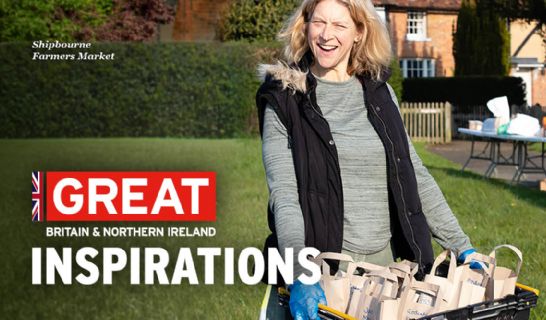 Part of the GREAT Campaign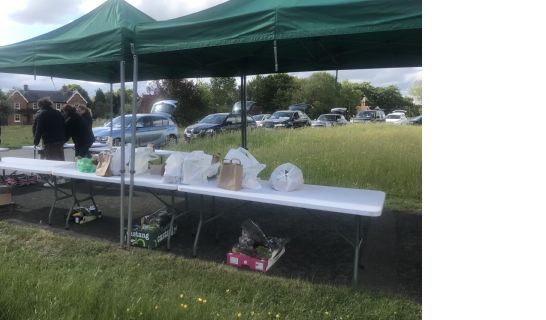 Drive thru with boot open ready to recieve orders
Our Market
COVID19

Our objective is to keep Producers away from Customers as without Producers there will be no market !
Consequently we have opened an 'ON-LINE FARMERS MARKET' combined with a 'DRIVE THRU' customer pick up'.

Our 'Market ' is open for browsing and shopping from Saturday morning to Wednesday midday.

Orders can be thenm be picked up at SHIPBOURNE VILLAGE HALL ON THURSDAY MORNINGS.
We have volunteers willing to deliver locally to those who cannot get out

-----------------------------------------------------------------------------------------------------------------------------------------------

OUR NEW CONVENIENCE STORE
If you cannot get on line or have problems with using the system please call Jenny on 07880577208 and she will help you
We were asked to create a video for the Cabinet Office showing innovative approaches to overcoming Covid 19. Click here
The Process:-
a) Click on SHOP NOW (top of the page).This opens up a list of stallholders and food categories. You can click on either. Have a look at what our Producers have to offer. Choose whatever items you wish to purchase and fill your basket. At the end of your shop you will be asked to CONFIRM your Basket (this is the same as reaching the till)
b) A 'pro-forma' invoice of the items and amounts in your basket will be emailed to you and how you should pay them . (Note:-If you purchased any items sold by weight you will find the weight and amount pinned to your purchase when you pick it up)

d) The time for shopping closes down on Wednesday midday. Some Stallholders may close Tuesday evening as the need more time to prepare your orders. Every Wednesday we will send you your 'Pick up time slot' .
e) Write your Order No. and Name on a piece of paper and stick to the offside window when you arrive at the Village Hall. You will also be asked to open the boot of your car.

f) There is no need to get out of the car as our helpers will load up your car. Drive away with your Order !

How to start

1) Click HERE
2) First time round you will need to REGISTER by adding your contact details and creating a password. From then on you will just need to SIGN IN

3) Start Shopping

4) When you have completed your shop press CONFIRM
If you don't receive our newsletter please click here or on 'REMINDERS' (displayed on the left) and add your email address.
--------------------------------------------
Awards won by Shipbourne market include:
2018 Winner Kent Life 'Food & Drink Awards'

2018 finalist National Farmers Market of the year

2016 Runner Up 'Taste of Kent Awards'

2014 Winner of Kent Life 'Best Farmers' Market'

2012, 2011, 2009, 2005 Winner of Produced in Kent 'Taste of Kent Awards' Farmers Market

In addition we were
A finalist in BBC Radio 4' Food and Farming programme
Listed in the Times and Telegraph as one of the 10 Best Farmers' Markets in the country
Listed in Top ten UK food markets by Yahoo Travel



In 1285, Edward I granted the village of Shipbourne permission to hold a weekly market. In May 2003, with the help of a grant from Rural Revival, the Parochial Church Council re-inaugurated the market.

Our objective is to provide a focus for the community and a retail outlet for small local producers. The Market is run entirely by volunteers. Any surplus made by the market is donated to Agricultural charities such as the Farm Crisis Network and Bread-line Africa.
We aim to provide our customers with a one stop shop. We have an extensive range of excellent quality local products including both basics and unusual fare.
Local News & Links
Shipbourne Farmers Market was awarded best Farmers Market in the country by the Farm Retail Association this year
Shipbourne was chosen with 5 other markets by the Sustainable Food Trust as the best Christmas markets of 2012

Shipbourne Farmers Market appeared in both Yahoo 's and Visit Britain Top ten UK food markets
'Shipbourne Farmers' Market pounds' featured on BBC Radio 4's Farming Today.If you missed it, at 6.45am !!
Shipbourne Farmers Market was also featured in the Financial Times in April 2011 as an example of methods to preserve our Church heritage. You can see the article by clicking here