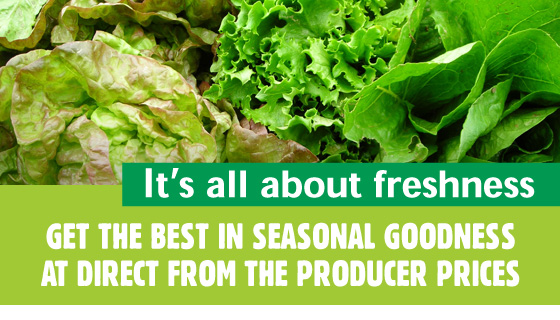 Here's what's in season at the farmers' market in July


Eating in July is all about keeping it simple as the glorious harvest of absurdly fresh locally produced ingredients reaches a peak that will run until September. Get outside this month and head to the Farmersí Market and pledge to spend as little time as possible in the kitchen preparing your purchases. Effortless eating should be the aim this month.

Donít miss tender broad beans, one of the true tastes of summer (freshly picked little pods can be enjoyed whole), fresh garden peas, radishes, beetroot, spring onions, spinach, and of course, new potatoes. Cucumbers, beans (both French and runner) and courgettes should be there alongside all kinds of salad leaves and great bunches of fresh herbs.

Strawberries, raspberries and currants are all at their best now. And donít miss out on cherries as the season is now in full swing (Kentish cherries are justifiably world famous). This is the month for jam makers and you donít have to make huge vats of the stuff Ė just a few jars are incredibly satisfying to produce in your home kitchen, taste marvellous and make wonderful gifts.

Grass-fed summer lamb is now at its very finest and, as a more fatty meat than some (giving it the meat flavour and keeps it from drying out), is ideal for the BBQ.

For seafood fans midsummer is a great time to enjoy crab Ė all you need to make a feast is to serve dressed crab with simply buttered new potatoes and good mayonnaise, home made if possible. Serve with a chilled glass of one of the excellent English white wines such as the award winning Baccus from Redhill Estate Wateringbury. Mackerel is the prefect summer fish, iridescent in its blue and silver chainmail, bought fresh from the market and cooked the same day to enjoy at its very best. Try it barbecued, griddled or marinated in lime juice and chilli to slice and serve raw.