Thur 23rd Aug
9.00am -
11.00am
Market Days
Every Thursday
Contacts
Bob Taylor
Market Manager
t:01732 833976
m:07768 643614
email

David Porter
Treasurer
t:01732 832657
m:07940825428
email




Location
St Giles' Church
Stumble Hill
Shipbourne
TN11 9PF
Find us
Click to see detailed map

St Giles's Church, Shipbourne is located on the A227 half way between Tonbridge and Ightham. Next door to the Chaser Pub and opposite the Common.
Parking
There are designated parking areas on the lane opposite the Church. We implement a voluntary one way system during very busy markets to try and avoid traffic jams.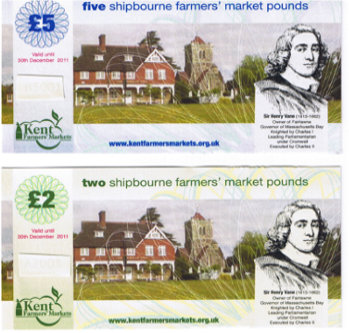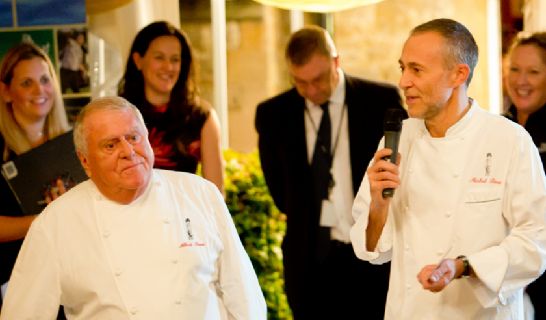 The Rouxs at Shipbourne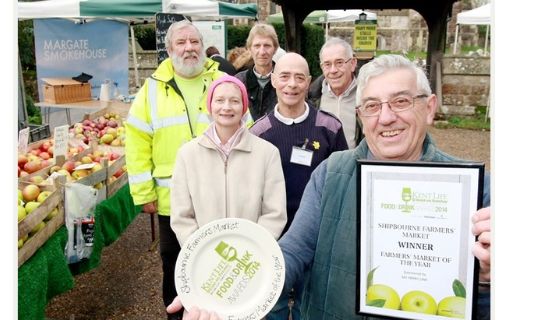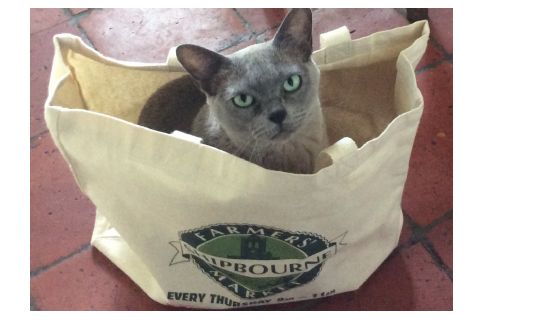 A bag called Tiffy !!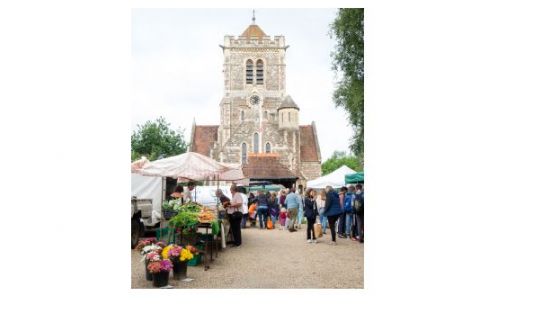 Market outside with church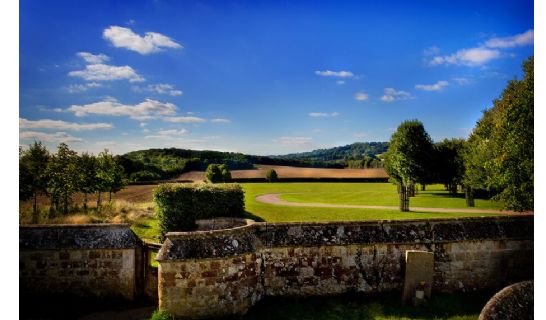 View from St Giles
Our Market
CANNON FRUIT FARM ON RADIO 4 ON YOUR FARM PROGRAMME
Food & Farming visited Cannon Fruit Farm (our seasonal producer of soft and hard fruit) on Sunday morning (13th July) . A fascinating half hour discussing the Kentish cob nut, and the future of the English soft industry. If it was too early to listen click
here

LOYALTY CARD
The market has teamed up with the Tonbridge Loyalty card to reward loyal customers. Just ask any stallholder for a Loyalty card then every time you make a purchase over £5 from any one of our stallholders your card is stamped (you get one stamp for any multiples of £5). When you fill your card up (6 stamps) complete the contact details and post the card in our Collection Box (on the font !). Every month we have a draw and the lucky winners will recieve £25 and £10 vouchers to spend at the market. Your card then goes into the Tonbridge Loyalty card draw and you can win even more !!

ROUX 2 DINNER (June 5th)
Between March 1st and April 12th you can also use your Loyalty card to apply for a ticket for our 15th Anniversary dinner to be cooked by Albert and Michel Roux (a Shipbourne boy !).
Add onto your Loyalty card contact details, the number of guests you would like to bring and you will be in with a 'fighting chance' of obtaining places. (We were oversubscribed for tickets for our 10th anniversary so we are using the Loyalty card as an application form to ensure market shoppers have a good chance of 'earning their place' !!). There is a special collectionbox for dinner applications (also on the font).

ALCOHOLIC DRINKS
Where better place to find your favourite tipple. We have a license to sell alcohol and we now have a different local producer every week.

1st Thursday:- Greensand Distillery (Shipbourne Gin !!) (*)

3rd Thursday:- Gorgeous George (Toffee vodka, gin, local beers and wines)
4th Thursday:- Hepworths Brewery (Beers)
Every week on the Church Co-operative stall:-Redhill Farm estate (wines)
(*)
Greensand Distillery,
is based less than a mile away from the market.
After only being in existence just over a year they won
A TOP INTERNATIONAL AWARD IN SAN FRANSICO FOR THEIR LONDON DRY GIN, reports Produced in Kent.

The gin was awarded a prestigious Silver Medal at the San Francisco World Spirits Competition 2017. Silver Medal winners are "outstanding in their category. They are among the best examples of their particular category." The Greensand Ridge London Dry Gin is led by eight botanicals found in fields surrounding the distillery to "capture the aromas of a walk through the fields and woods of The Weald."
Shipbourne market has also won awards:-
Runner Up 'Taste of Kent Awards' Farmers Market 2016

Winner of Kent Life 'Best Farmers' Market' 2014

Winner of Produced in Kent 'Taste of Kent Awards' Farmers Market' 2005, 2009, 2011 and 2012

Finalist in BBC Radio 4' Food and Farming programme
Listed in the Times and Telegraph as one of the 10 Best Farmers' Markets in the country
Listed in Top ten UK food markets by Yahoo Travel

Run out of cash to spend at the market ? Visit the 'Bank of Shipbourne' open 9-11am at the Chaser Inn next door where you can get cash back with your credit/debit cards
In 1285, Edward I granted the village of Shipbourne permission to hold a weekly market. In May 2003, with the help of a grant from Rural Revival, the Parochial Church Council re-inaugurated the market.

Our objective is to provide a focus for the community and a retail outlet for small local producers. The Market is run entirely by volunteers. Any surplus made by the market is donated to Agricultural charities such as the Farm Crisis Network and Bread-line Africa.
We aim to provide our customers with a one stop shop. We have an extensive range of excellent quality local products including both basics and unusual fare.
The FIRST THURSDAY every month includes local craft producers

Local News & Links
In September 2011 we were visited by Giles Coren, the presenter in a series called 'Our Food' which featured unique foods in various counties (in our case Kentish cobnuts)
In October 2012 we were visited by Gloria Hunniford when the Market was used as a backdrop for the TV series 'Rip off Food'
To celebrate the markets 10 year anniversary Albert and Michel Roux returned to Shipbourne in October 2013 (Albert was the head chef at Fairlawne when it was owned by the Cazalet family (the Queen mothers' race horse trainer). They also came to help raise funds for the Church roof and the Royal Agricultural Benefit Fund by cooking a meal for 170 persons using Farmers Market produce. Over £20,000 was raised
On May 2014 we were again visited by 'our local lad made good' Michel Roux, who is also the patron of Kent Farmers Market Association, to promote Kent Farmers Market month (June).


LINKS
Shipbourne was chosen with 5 other markets by the Sustainable Food Trust as the best Christmas markets of 2012

Shipbourne Farmers Market appeared in both Yahoo 's and Visit Britain Top ten UK food markets
'Shipbourne Farmers' Market pounds' featured on BBC Radio 4's Farming Today.If you missed it, at 6.45am !!
Shipbourne Farmers Market was also featured in the Financial Times in April 2011 as an example of methods to preserve our Church heritage. You can see the article by clicking here
Test the on line market here