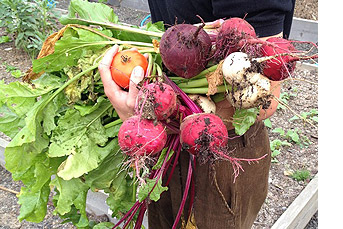 The Ferry House Inn

Harty Ferry Road, Harty, Kent, ME12 4BQ
Tel: 01795 510 214
http://www.theferryhouseinn.co.uk
Welcome to the Ferry House Inn...
The Ferry House is our house - we love it, and we hope you will too!
The Ferry House Inn is a beautiful 16th Century Country Public House sitting alongside the Swale Estuary in the peaceful hamlet of Harty, on the Isle of Sheppey.
Local, Seasonal, Fresh...
Our menu's have changed, and the way we make and present our dishes has changed
too. We have always offered quality food but now we are really striving to use as much local produce as possible in our dishes, not only to support our local community and economy but because Kent has some of the best produce on offer. Everything is prepared fresh and is the result of inspiration and product availability - not process, so the menu changes frequently depending on what has been grown, picked or delivered that day.
Our Own Kitchen Garden
Back in 2013 we began our very own Kitchen Garden and have since managed to produce a good crop of courgettes, beans (runner/borlotti/french), pumpkins, beetroot, tomatoes, leeks, swiss chard, salads and herbs (and many more!) for the chef. Already massively expanded in 2014, we are working on keeping our Garden growing year on year.
Beef & Lamb
All the beef served here comes from our family's farm at Eastchurch. We have been farming here since 1969 and currently have over 2000 cattle grazing the area. Our beef is matured for 28 days to ensure it is the absolute best you can get. Despite our family farm growing considerably over the years, it is still very much a family affair, with our lamb coming from Managing Director, Alex Burden's uncle's farm at Detling.
Game
All the game served at the Inn is from our family shoot on the Harty Estate. We shoot regularly and always prep the birds ourselves, so we are very proud of the quality of the game on our menus. We home smoke game for some dishes too.
Eggs
All Eggs used at the Ferry House Inn are free range and come from HB Reid & Son, Tong Green Farm, Throwley, Faversham.
Bread
Our bread is made onsite or freshly baked at Leysdown Bakery 01795 511119.
Jams
Afternoon tea's throughout the summer see us using a lot of Jam! Mrs Burden (Alex's mother) makes our superb 'proper' jam using Kent strawberries.
Sausages
We make our own home made sausages. We also home cure our bacon. All our Pork is from Kent which we choose ourselves.
Cider
We serve the award winning Sheppey Cider produced by Paul Johnson at Cowstead Farm.
Cured Meats
We are trialling some recipes for curing our own meat. We are really excited to see how these turn out and hope to be featuring these home grown home cured meats on our menu soon! To build on this Alex went on a meat curing course at River Cottage - Hugh Fearnley-Whittingstall's HQ! He brought back some great experience to share with the kitchen, and we now cure our own bacon for our breakfasts as well as other meats such as bresoala.
Flowers
Mossy's garden plants in Sittingbourne supplies us with wonderful flowers and shrubs for our garden throughout the year. They are situated just past Sainsbury's in Sittingbourne, near the pay & display car parks.